Best Door Replacements and Door Installers in Hoover, Alabama
Door Installation Hoover AL
Limited Time Offer: Buy 1 Window, Get 1 Window at 50% OFF.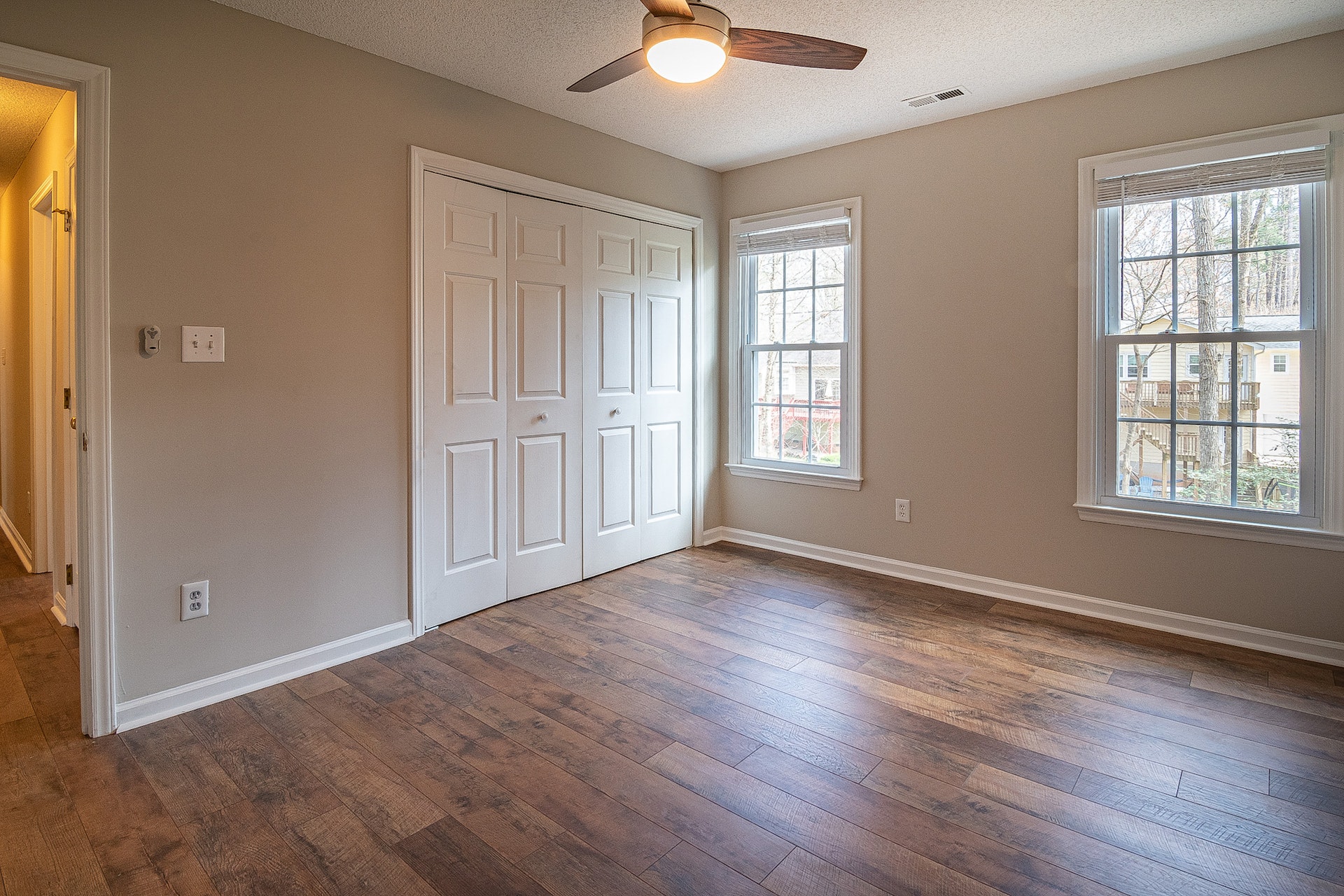 Our Comprehensive Door Installation Solutions For Hoover AL
Get to know us through our diverse range of door installation services. From the sturdy front door that greets you each day to the secure garage door that safeguards your vehicle, we have the expertise to install many door types. With our team, explore the possibilities that enrich your living or business spaces with complete customer satisfaction.
Our expert team excels at installing high-quality entry doors that combine aesthetics with functionality, making the right first impression for your home or business.
We specialize in impact door installations, providing extra protection against severe weather conditions and enhancing your property's safety.
Patio doors can provide a seamless connection between your indoor living space and the outdoors. We guide you through the options and install patio doors that blend functionality and style.
Storm doors offer an extra layer of protection when bad weather hits. In addition to shielding your main door, they also improve ventilation and allow more light in. Our team is experienced in storm door installations, ensuring your home is prepared for Hoover's stormy seasons.
Our team helps you select and install a front door that enhances your home's curb appeal while improving its energy efficiency and security.
Sliding Door Installation
Sliding glass doors are a space-saving solution that enhances views and creates a seamless flow between indoor and outdoor spaces. Our professional sliding door installations ensure a perfect fit and smooth operation.
For a touch of elegance, we offer flawless French door installations that operate smoothly and enhance your home's aesthetic.
Bi-fold Door Installation
Bi-fold doors provide a wide, unobstructed view of the outdoors, making them perfect for patios and interior rooms alike. We bring stylish solutions with our bi-fold door installations.
A well-installed garage door improves security, curb appeal, and energy efficiency. Trust our team to install your garage doors and garage door openers correctly for maximum functionality and durability.
Security Doors Installation
Security doors are crucial for protecting your property. We install high-quality security doors, protecting your property against potential intruders.
Other Essential Door Services We Offer In Hoover, AL
At Window Replacement Hoover, our expertise doesn't halt at windows. As one of the leading door installation companies, we pride ourselves on offering a myriad of services tailored to suit the unique needs of every homeowner and establishment owner in Hoover, AL. Beyond our standard door installation, we've expanded our services to encompass a wide range of door solutions, ensuring that every entryway to your home or business is both functional and aesthetically pleasing.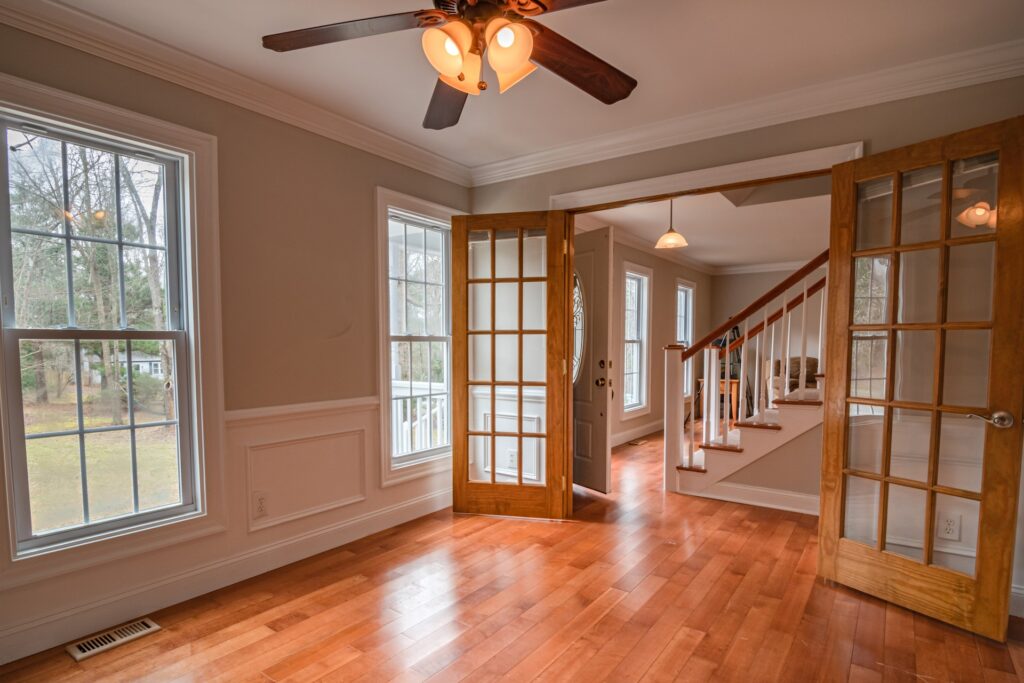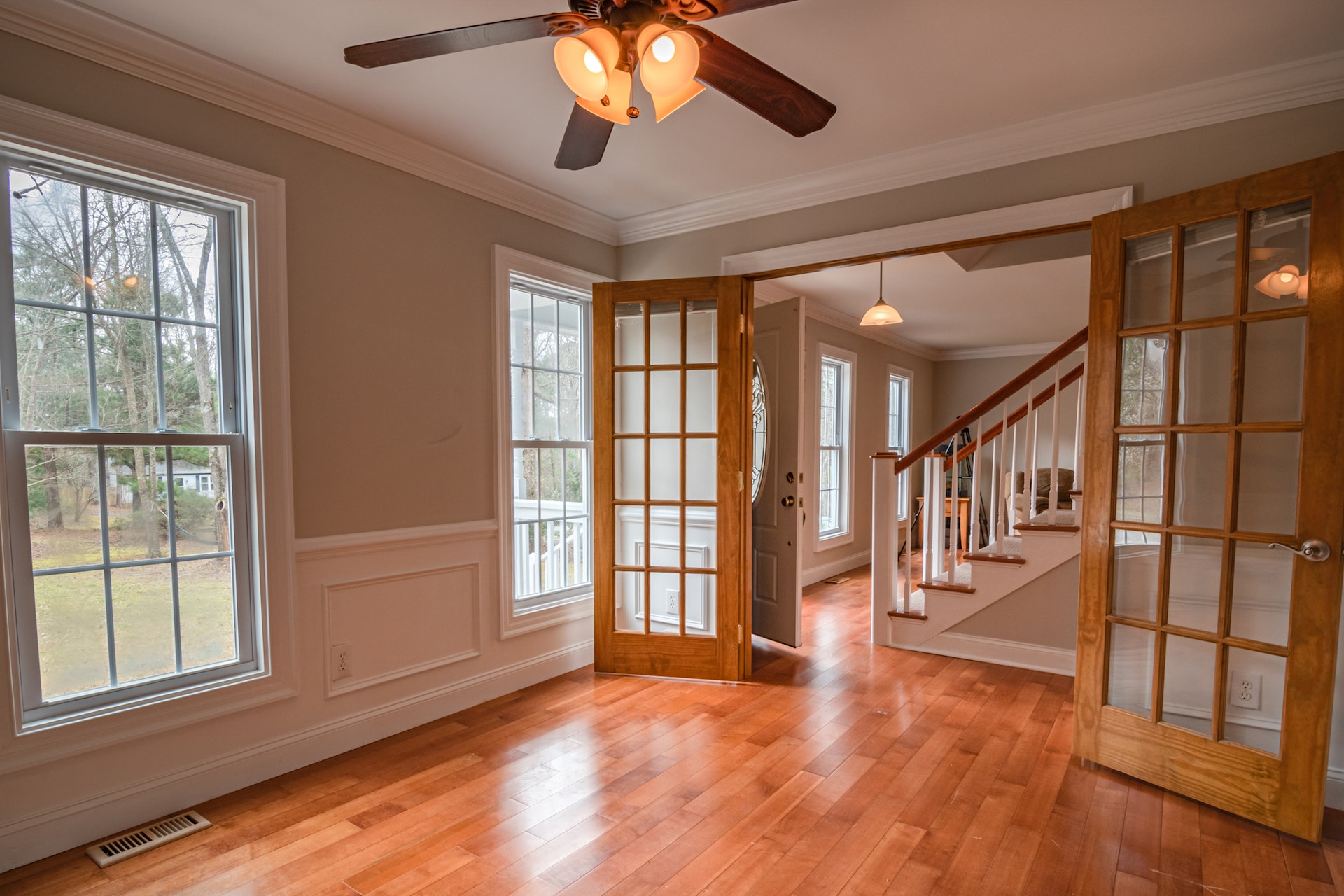 Hoover's Finest Door Installations: Craftsmanship Meets Premium Materials
Whether you're revamping a space or setting up a new one, the door serves as both an entryway and a statement piece. Our selection of high-quality materials and dedicated installation service ensures that your door stands out and stands strong. Dive into the materials we bring to you, curated with precision and installed with expertise.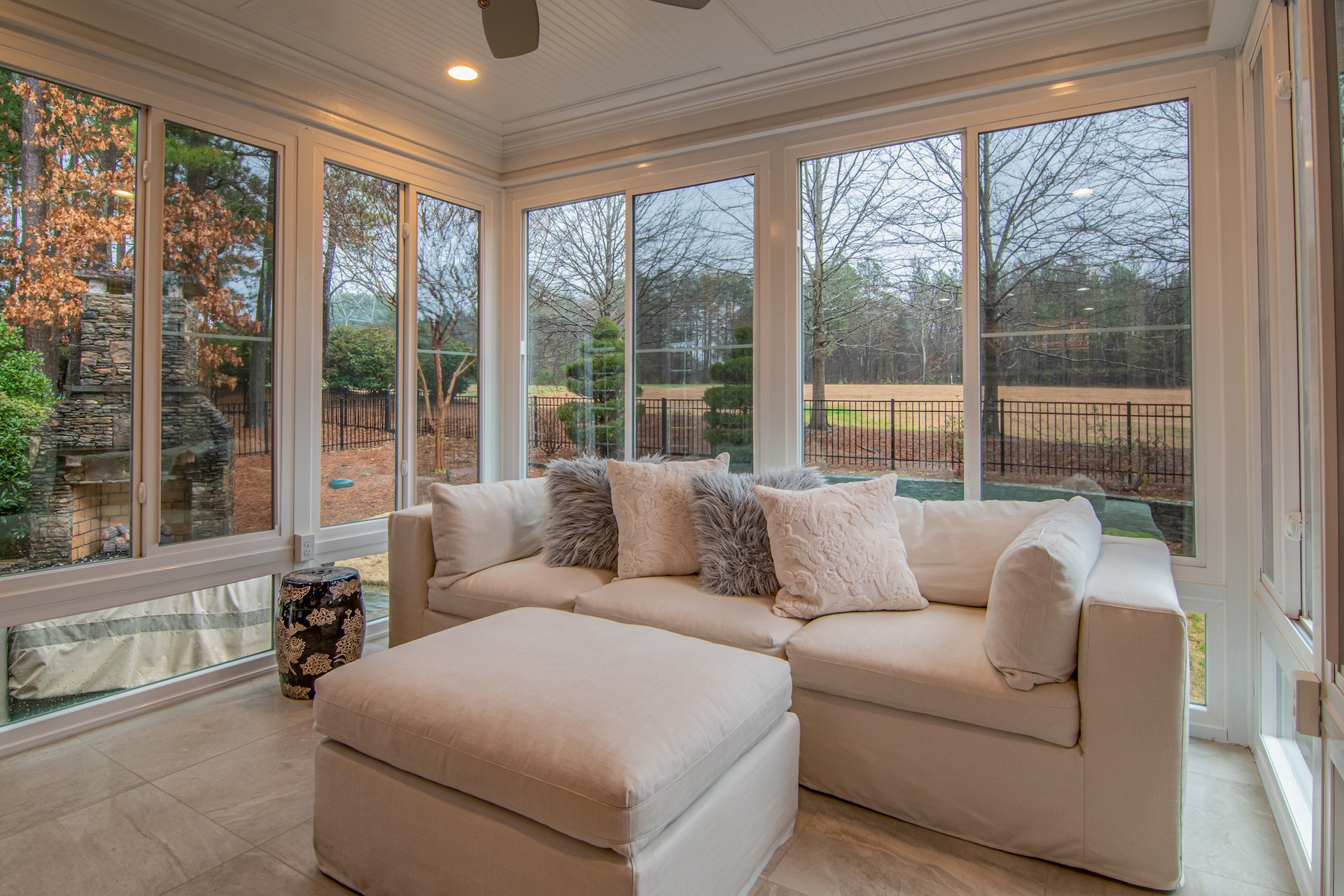 Window Replacement Hoover
We're a locally owned and operated business with deep roots in the Hoover community. Our commitment aims to enhance the beauty, security, and energy efficiency of homes and businesses throughout the area. Our ties to Hoover AL enable us to understand local needs and aesthetics, guiding our approach to every project.
Our team of skilled technicians is what truly sets us apart. Each member brings a wealth of experience and knowledge to the table, allowing us to provide a range of door services tailored to our client's unique requirements.
Why Choose Our Door Installation Service
When you entrust us with your door installation project, you're not just hiring a team but partnering with seasoned professionals dedicated to delivering unmatched quality and service. Our years of experience in door installations enable us to handle even the most complex tasks with finesse and precision.
Our expert team is well-versed in installing various door types, from entry doors to garage doors. We utilize premium materials and innovative techniques to ensure every installation is durable, secure, and visually appealing.
Benefits of Our Hoover Door Installation
Discover the transformative power of professional door installation. A properly installed door adds to your home's security, energy efficiency, and overall value. Elevate your property with a seamless blend of beauty and functionality.
Expertly installed doors, particularly front doors and security doors, significantly increase your home's safety level. Our team's meticulous installation ensures maximum security, giving you peace of mind.
Properly installed doors, such as patio doors and entry doors, can significantly contribute to your home's energy efficiency. This results in noticeable savings on energy costs over time.
A quality door installation can increase your home's value. This is particularly true for exterior doors like front doors and garage doors, which significantly contribute to your property's curb appeal.
Doors installed by professionals tend to last longer, thanks to high-quality materials and precise installation techniques. This translates into less maintenance and longer life for your doors.
Well-installed doors, especially solid-core doors, can help reduce noise from the outside, resulting in a quieter home environment. This is particularly beneficial in bustling neighborhoods in and around Hoover, AL.
From French doors to bi-fold doors, professionally installed doors can dramatically enhance the aesthetic appeal of your home. Our team can help you choose and install doors that complement your home's style and character.
Proper door installation means less maintenance down the line. A professionally installed door is less likely to require frequent repairs or adjustments, saving you time and potential costs.
Professional installation ensures smooth operation and optimum functionality, from sliding doors to impact doors. This means no more struggling with a jammed or creaky door.
We Serve Hoover, AL and Its Neighboring Areas in Alabama
Expanding beyond Hoover, AL, our impeccable door installation services branch out to surrounding neighborhoods. Our company builds a network of satisfied customers by providing steadfast solutions across various regions.
While our operations are based in Hoover, AL, our services extend to its neighboring communities. We're proud to bring our expert door installation services to:
Vestavia Hills, AL

Homewood, AL

Mountain Brook, AL

Helena, AL

Birmingham, Alabama

Fairfield, AL

Bessemer, AL

Pelham, AL

Pleasant Grove, AL

Irondale, AL

Hueytown, AL

Alabaster, AL

Gardendale, AL

Leeds, AL

Trussville, AL
Frequently Asked Questions About Door Installation
We understand that door installation can stir up numerous questions, so we're here to answer them. From cost queries to installation timelines, we tackle your concerns, providing clarity and peace of mind.
Residential and Commercial Customer Reviews
Hear from the success stories we've been part of. Our residential and commercial customer reviews highlight our commitment to our flawless installation door service and windows installation. Witness firsthand the gratification of our clientele as they share their door installation experiences.
"When they installed my new front door and
energy-efficient windows
, I was absolutely ecstatic. The team was an example of professionalism and was always efficient. The attention to detail was truly exceptional. The installation was executed flawlessly, completely elevating the aesthetic of my home. It was a sheer pleasure watching my humble abode transform right before my eyes."
Laura B. | Hoover, AL
"Our new
patio door
was installed by an expert team who were punctual and considerate, ensuring our space was left in pristine condition post-installation. The door isn't just visually pleasing but operates with such smoothness it's practically poetry in motion. We couldn't have asked for a more fantastic outcome."
Mark G. | Hoover, AL
"For the installation of our office's bi-fold doors, we entrusted our project to this team, a decision we don't regret in the slightest. The outcome was beyond impressive. The doors were of superior quality, and the professional manner in which the installation was carried out was commendable. It's experiences like these that make a recommendation an easy task!"
Steven L. | Hoover, AL
"To boost the security of our premises, we enlisted the team's help for a security door installation. They were extremely efficient, and their knowledge of their craft was evident in their work. The installation was top-tier, and the resulting high-quality door has substantially enhanced our feeling of security."
Rebecca M. | Hoover, AL
Be sure to enhance your home or business with professionally installed doors. Our team's expertise and dedication to excellence ensure an installation experience that's smooth, timely, and yields superior results. Take the first step towards better aesthetics, improved security, and increased property value. 
Contact us today for a free estimate, and let's make your property the best it can be!