High-Quality Replacement Doors and Expert Door Installation
Door Replacement Hoover AL
Limited Time Offer: Buy 1 Window, Get 1 Window at 50% OFF.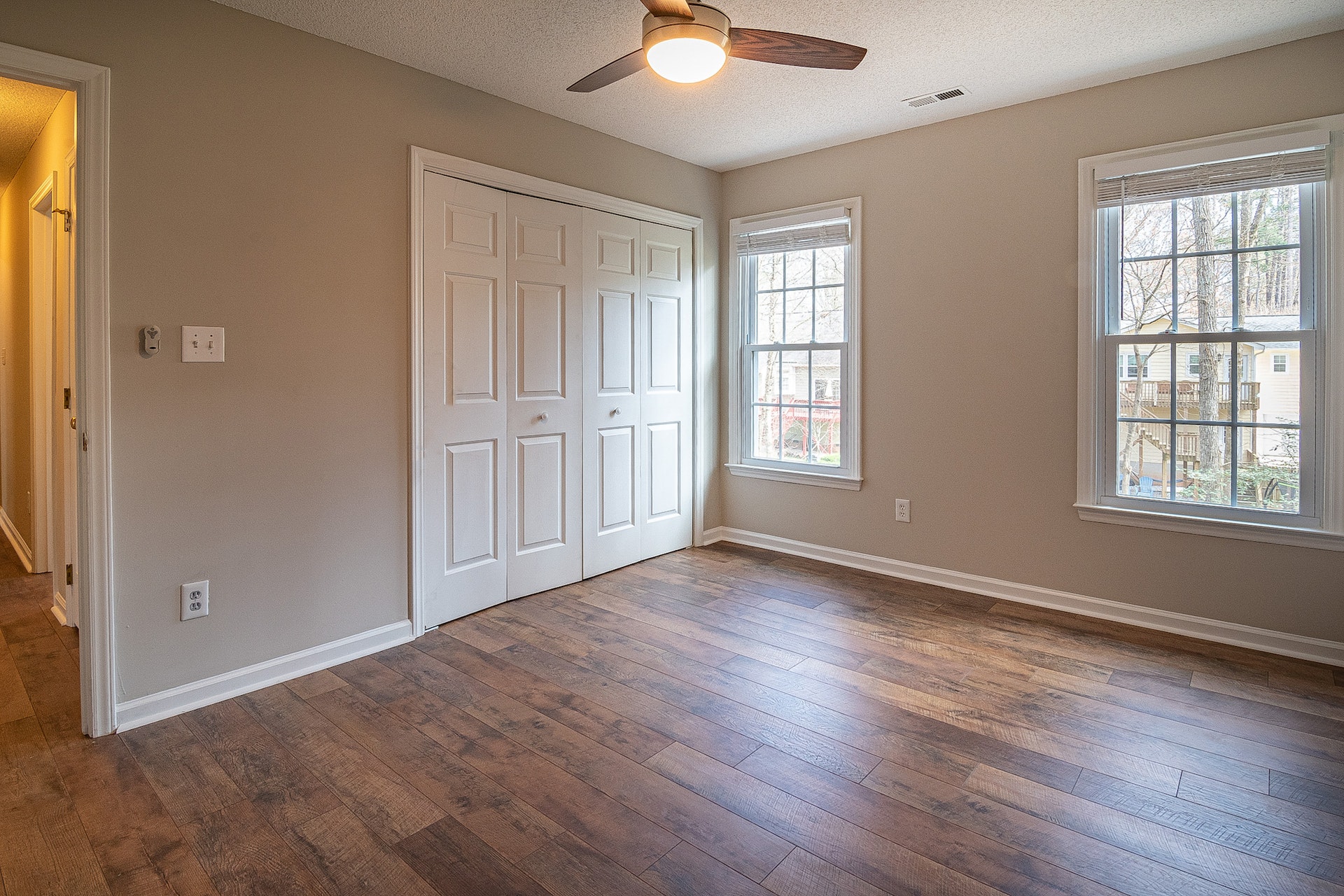 Our Comprehensive Door Replacement Solutions For Hoover AL
Every home is unique, and so should every door. We understand your door replacement needs are unique, so we provide many services. From entry doors to security doors, our expertise covers all your door replacement needs, tailoring each project to your home's specific requirements.
The first impression of your home begins at the doorstep. Our team at Hoover Window Replacement offers superior entry door replacement services, installing doors that are visually striking and provide enhanced security and superior insulation. Our expertise lies in creating stunning entryways that elevate your home's curb appeal and energy efficiency.
In storm-prone areas, the safety of your loved ones and property is paramount. Our impact door replacement service offers doors designed to resist extreme weather conditions. The impact doors we install can withstand high winds and airborne debris, giving you peace of mind when the weather takes a turn for the worse.
Bring the natural outdoor lighting in with our patio door replacement service. We can enhance your home's connection to nature by installing stunning, functional patio doors that allow for natural light, fresh air, and easy access to your outdoor space. Turn your patio into an inviting extension of your living space with our expert solutions.
With our storm door replacement service, you can add extra protection against adverse weather. Our storm doors are designed to shield your primary door from rain, wind, and snow while allowing for improved ventilation during the more pleasant spring and fall weather.
Let your home make a bold statement with a stylish new front door. Our team assists you in choosing the perfect door that complements your home's aesthetic and provides enhanced security and energy efficiency. Make your entrance a desirable one with our front door replacement service.
Optimize your space and style with our sliding door replacement services. Perfect for balconies, patios, or room dividers, sliding doors offer a seamless blend of indoor and outdoor spaces. Let our team replace outdated sliding doors with modern ones that enhance your home's functionality and visual appeal.
Elevate your home's elegance with our French door replacement service. Ideal for entryways or connecting interior rooms, French doors provide a charming touch while enhancing your home's natural light and architectural intrigue. Experience the romance of French design with our expert door replacement.
Bi-fold Door Installation
Maximize your home's space and style with our bi-fold door replacement service. Bi-fold doors are perfect for closets or small rooms where space is at a premium. Our team can install these sleek, functional doors that ensure convenience without compromising on style.
Our garage door replacement service enhances your home's exterior look and usability. We replace old, malfunctioning garage doors and garage door openers with smooth-operating, visually appealing ones that offer reliability and security, further enhancing your home's value and convenience.
Security Doors Replacement
With our security door replacement service, you can enjoy peace of mind. Our expert team installs robust security doors designed to deter unwanted intrusion, providing additional protection for your home. Trust us to prioritize your property's safety with our comprehensive door replacement services.
Upgrade Your Spaces: Other Essential Door Services We Offer in Hoover, Alabama
We've always been more than a door replacement company at Window Replacement Hoover. Over the years, our experience has taught us that a door does more than just open and close - it's a statement of style, a beacon of safety, and a seal of comfort for your home or establishment. That's why, in addition to our core door replacement services, we're proud to offer a comprehensive suite of door-related solutions for both our residential and commercial clientele in Hoover, AL. Here's a closer look: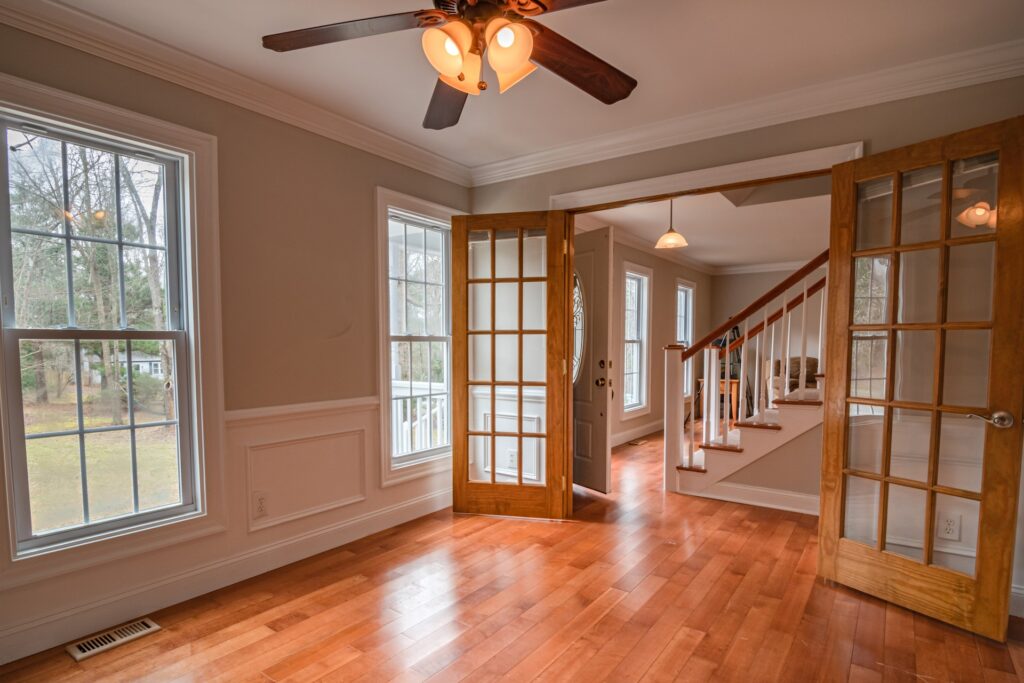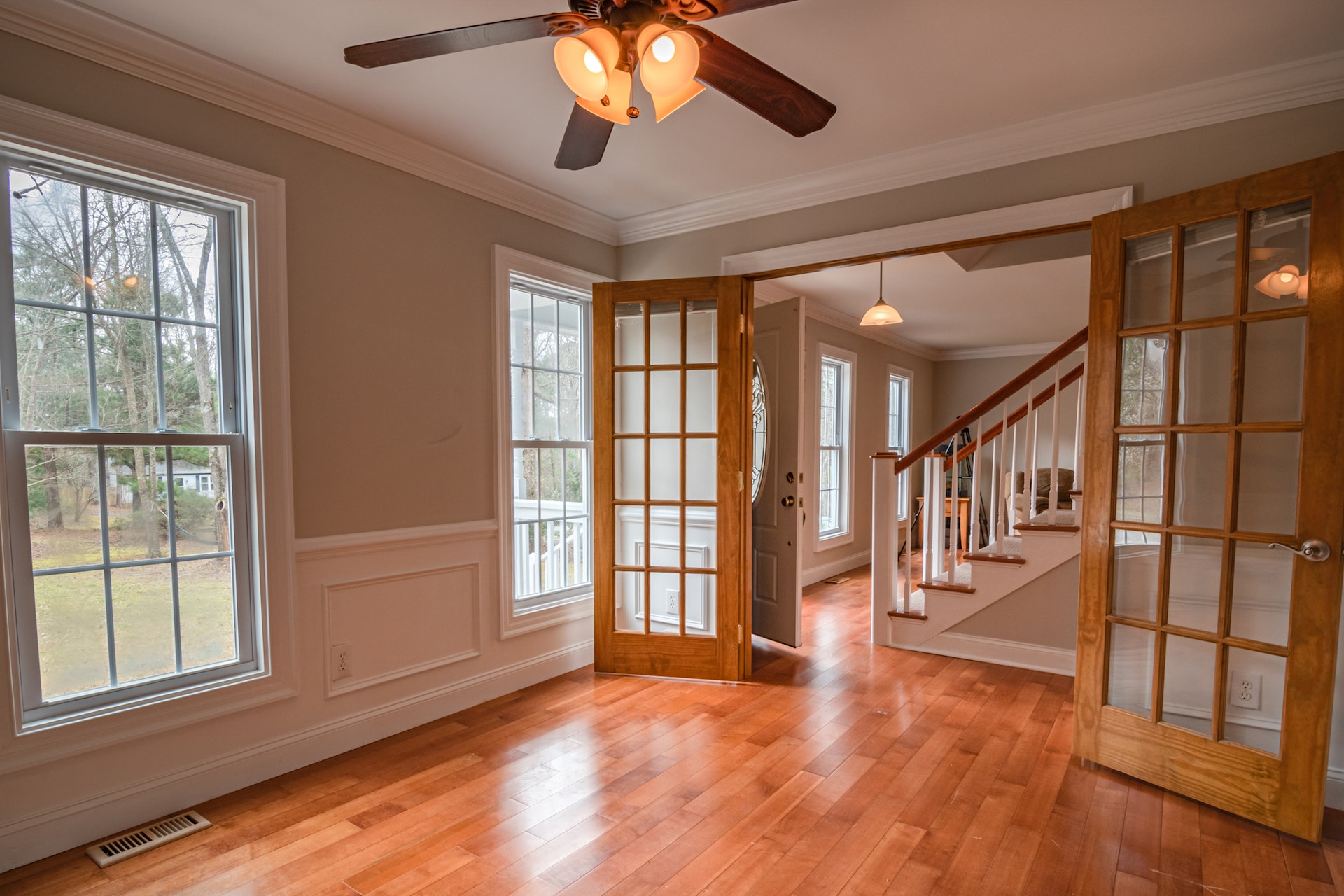 Our Door Replacement Materials Crafted with Precision
In Hoover, when it comes to giving your home or establishment that standout look, the choice of door material plays a significant role. At our core, we pride ourselves on offering doors made of premium-quality materials, ensuring you get the best in terms of aesthetics, durability, and functionality. Here's a closer look at the materials that could redefine the entrance to your space.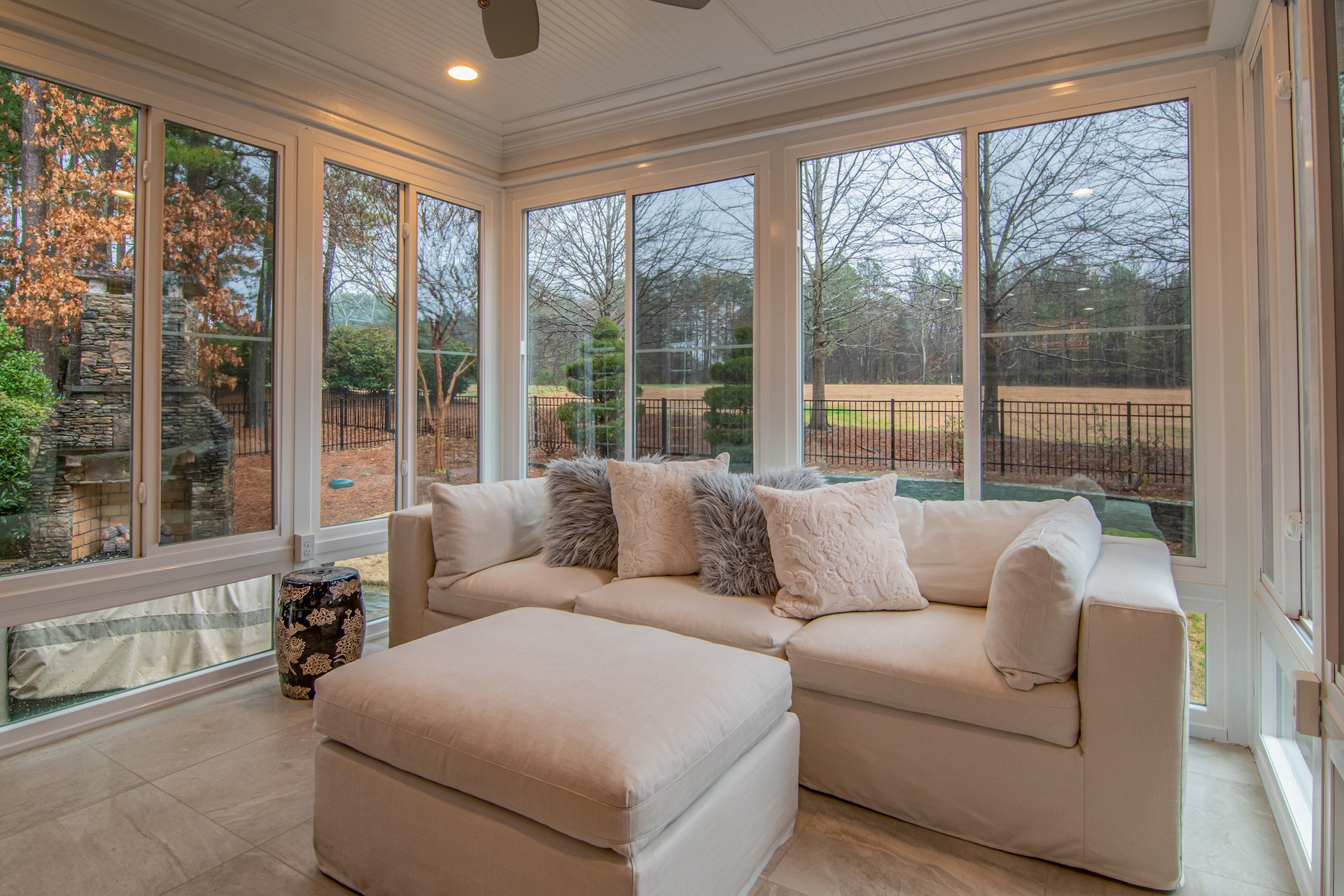 Window Replacement Hoover
Our team has been essential to countless home improvement projects in Hoover, AL, and surrounding areas for years. Trusted by homeowners and businesses alike, we have the experience and expertise in door replacement that makes a difference.
We take pride in offering complete customer satisfaction and door services, reflecting our commitment to exceptional service. Our hard-working crew understands the nuances of every project. We ensure your door replacement is carried out in a timely manner, providing quality products and installation at a reasonable price.
Why Choose Our Replacement Doors and Professional Door Installers
When you choose our team for your door replacement in Hoover, AL, you get a guarantee of excellence. We combine our doors and installation techniques knowledge with a dedication to client satisfaction. From the initial consultation to project completion, we work with you every step of the way.
Our team members are skilled installers and locals who understand the specific needs of properties in Hoover. Our familiarity with the area ensures we deliver services in tune with local building codes and climatic conditions. Plus, we provide free estimates for all our comprehensive services and durable door replacements.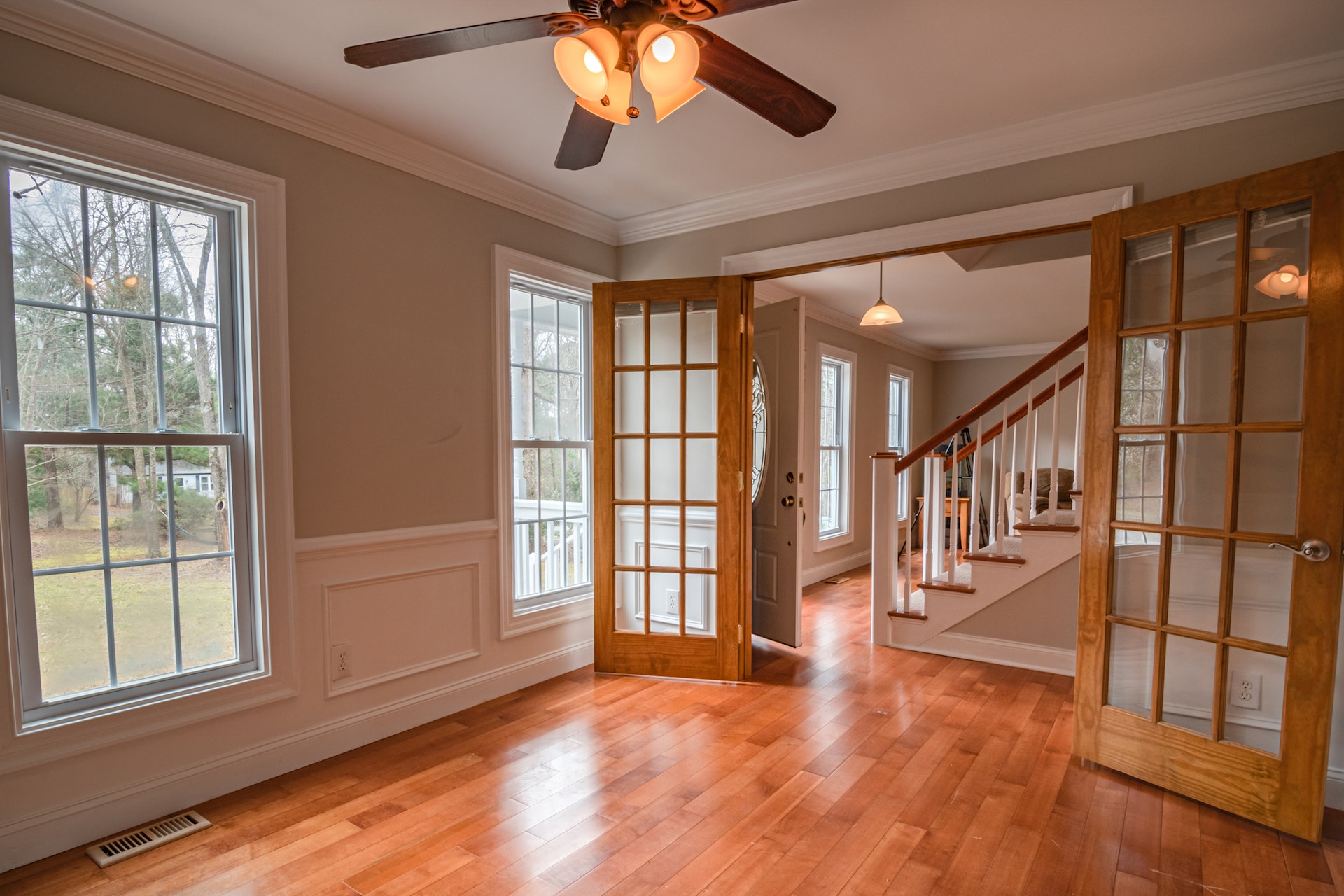 Benefits of Door Replacement
Your home's doors are a statement about your style, an emblem of security, and a barrier against harsh elements. Explore the transformative impact that a door replacement can bring to your home.
Door replacements offer improved energy efficiency. Old, worn-out doors can cause drafts that make your heating and cooling systems work harder. Replacing them with modern, insulated doors can enhance your home's energy efficiency and save on utility bills.
A fresh door replacement in Hoover, AL, can significantly improve the security of your property. Whether it's entry doors, impact doors, security doors, or even garage doors, a solid, modern replacement offers enhanced protection against intrusions.
A door replacement can add value to your property. Whether you're planning to sell or want to boost your home's equity, replacing worn-out doors is a worthwhile investment.
Door replacement can dramatically improve your home's curb appeal. From stylish front doors to sleek sliding doors, a new door can be a stunning centerpiece that complements your home's exterior.
Whether you're considering French doors, bi-fold doors, or patio doors, replacing old, difficult-to-operate doors with new ones enhances ease of use and accessibility.
Replacing old doors with well-insulated, modern versions can help reduce noise pollution from the outside, creating a more peaceful interior environment.
Modern doors are designed to last. By going for a door replacement, you're investing in a long-lasting solution that can withstand the elements and everyday use.
Door replacement offers an opportunity for customization. You can choose a door that fits your design preferences, including materials, colors, and styles.
Proudly Serving Hoover, Alabama and The Surrounding Areas
Get the most out of your home improvement project with us, your local guides to door replacement in Hoover, Alabama, and surrounding communities. We aim to meet your door replacement needs right where you live, contributing to the beauty and security of our shared community.
We extend our door replacement services to the following areas:
Vestavia Hills, AL

Homewood, AL

Mountain Brook, AL

Helena, AL

Birmingham, Alabama

Fairfield, AL

Bessemer, AL

Pelham, AL

Pleasant Grove, AL

Irondale, AL

Hueytown, AL

Alabaster, AL

Gardendale, AL

Leeds, AL

Trussville, AL
Frequently Asked Questions About Door Replacement
Embarking on a home improvement journey often sparks questions, and we are here to answer them. We've compiled answers to common inquiries about door replacement to help you navigate your project with ease and confidence. Empower your decision-making with our expert knowledge and make your door replacement project a smooth experience.
Hear directly from our satisfied customers and understand why they trust us for their door replacement projects. These testimonials from residential and commercial clients alike speak volumes about our commitment to delivering high-quality services. Feel reassured in your decision to choose us, guided by the experience of those who have walked this path before.
"I couldn't be more pleased with the Hoover team! They replaced our old, weather-worn front door, and it's like we've had a face-lift for our home. From the initial consultation to the final paint touch-ups, the team was consummate professional - punctual, respectful, and thorough. Now, we can't help but smile every time we walk through our new door. They've got my hearty recommendation!"
Otto W. | Hoover, AL
"Our office in Hoover, AL, got a major upgrade, all thanks to the Hoover team's superb door replacement service. Their professionalism and efficiency were a breath of fresh air, and the dramatic aesthetic improvement the new doors brought to our business is nothing short of spectacular. It's not every day you find a company that delivers on every promise. Highly endorse their services."
James D. | Hoover, AL
Ready to enhance your property with a new door replacement in Hoover, AL? Experience the difference of working with a professional, locally trusted team that delivers exceptional service and quality. It's time to welcome home improvement with open doors. 
Reach out to our team today for a free estimate!